Leeds United Managing Director Angus Kinnear has been speaking on the latest edition of The Athletic's The Phil Hay Show about all things relating to the Whites.
One of the topics that he spent a lot of time on was the proposed expansion of Elland Road. The club have some big plans for their famous stadium, and Kinnear revealed just what the club are planning to do and how big they want to make the ground.
He said: (35:08) "So the preliminary work is taking place in terms of designs and structure and budgets and how it's financed.
"It's a long project; it's longer because we wanted it to be an ambitious project. So there were two roads. One was to sort of spruce up what we have and make it more workable for the Premier League.
"Another is a much more structural fundamental change to build a stadium, which we think is befitting of a Premier League team which can compete in the top six year in, year out. So it's a long and challenging process.
(36:54) "We know we have the demand for that we know that from our season ticket waiting lists from our hospitality waiting list. We know that Leeds as a city can sustain a club at 50 to 60,000. The location of the ground isn't being looked at. We're in a fantastic location right near the city centre.
(37:30) "So you can't extend on that side [Elland Road side], but on the other three sides of the stadium, you can, and that's where you can get the growth in capacity.
"The project works on a year by year basis where you where you build over the top of one stand, while people are still sitting in it the next season, you move them into the upper tier, and you complete the stand below."
Do you think Elland Road needs to be expanded?
Yes, the bigger the better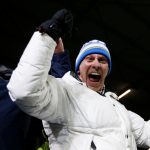 No, it is fine the way it is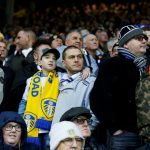 TIF Thoughts on the Elland Road expansion…
This sounds like it will be a major restructuring of Elland Road, and it sounds like most of the stadium will be redeveloped in some way.
So, it is exciting times to be a Leeds fan with stadium plans looking like they are ready to be set in motion and clear ambition to be in the top six of the Premier League.
Of course, we will have to see what happens, but Kinnear is making all the right noises.