In an exclusive interview with This is Futbol, former Newcastle United defender Steve Howey believes that if people close to the potential new owners are being quiet, that can only be good news for the Magpies' takeover going through.
George Caulkin is one journalist who has always been relatively close with Amanda Staveley, who is heading the consortium to buy Newcastle United, but he has been rather coy on any potential updates.
Will Newcastle have new owners next season?
Yes!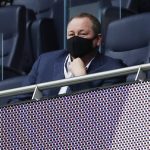 No!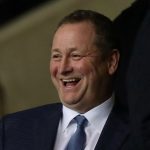 Last year, Staveley claimed that certain clubs were telling the Premier League to block the potential takeover as they were jealous and with the European Super League coming out recently, it only emphasises her point.
Speaking on why things being quiet usually is a good thing and how when something concrete happens, fans will know about it, Howey told This is Futbol:
"If there's nothing happening, or if it's just slowly ticking along then what's the point in getting people's hopes up all the time? I think as far as George is concerned, as well as other people that might be in the know, they say no news is good news.
"George probably knows bits and pieces that others don't, and I'm sure that if anything happens then he will certainly break the story."
Newcastle's potential takeover has been an ongoing off-field issue for over 12 months now and a decision appears to be months away with arbitration still yet to begin.
Mike Ashley will be pleased that Steve Bruce has managed to guide Newcastle away from relegation as a drop-down the divisions would've knocked off a significant amount of money from his valuation for the club.