In an exclusive interview with This is Futbol, Marcus Bent, who helped guide Everton to a Champions League spot at the end of the 2004/05 season, has claimed that the Toffees want to sign Gareth Bale this summer.
There have been reports that Carlo Ancelotti wants to reunite with the Wales international, who he worked with at Real Madrid as they won three trophies together at the Santiago Bernabeu between 2013-15.
Should Everton sign Bale?
Yes!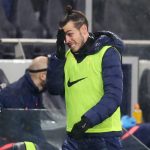 No!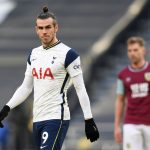 Bale has not had as much game time as he would've liked at Tottenham Hotspur this season, however, when he has been given a chance, the loanee has impressed with nine goals in 10 Premier League starts.
Bale would bring a lot of experience and a winner's mentality to Goodison park, something that Everton and their fans would love to have, which is according to Bent, who exclusively told This is Futbol:
"The question mark is the price tag, how much money is he on as well, especially coming from Real Madrid? That's what they've said in the camp as well, they'd love to have Bale at the club as an experienced player.
"He's been brilliant for his country, played well for Real Madrid but hasn't really done too much at Tottenham, although, I think that's because of the situation. I think the only thing that will stop anyone from trying to get him is the price tag."
Bale has started all but one game, their most recent defeat against Aston Villa, since Ryan Mason was handed the reigns at Tottenham on a temporary basis.
Everton have a lot of attacking players in their squad who can play on the wing, including the likes of Alex Iwobi, Richarlison, Bernard and James Rodriguez. With that in mind, you would think one or two of them may have to be moved on if Bale was to arrive.