Michael Ball has suggested that Everton bottled the chance to finish in the top four this season.
The Toffees signed off for the season with a dispiriting 5-0 defeat to Manchester City, before Pep Guardiola's champions lifted the Premier League trophy.
The thumping loss means that Carlo Ancelotti's side finished the season 10th, eight points behind fourth-placed Chelsea.
Do you think Everton will improve next season?
Yes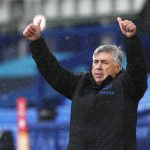 No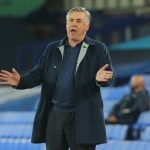 Everton were fourth as recently as matchweek 14 and were actually second in matchweek 15.
A poor run of form at the end of the season, including a run of just one win in seven games that included defeats against Chelsea and Burnley and draws with Crystal Palace, Brighton & Hove Albion and Tottenham Hotspur, saw the club slip away from European contention.
Ball believes that the club have routinely missed out on the chance to make the jump into the top four or the top six, and has been left disappointed with where they have ended up.
Speaking exclusively to This Is Futbol, he said: "I felt that every time Everton had an opportunity to break into the top six or early on in the season, the top four, they failed.
"And they've failed these opportunities, bottling the game is a strong word but it's probably true. It's not just once or twice.
"You can have bad games, you can have bad moments, but for the majority of the season, at Goodison Park, since 2021, it's been very, very poor."