Former Crystal Palace owner Simon Jordan has outlined what a huge risk it would be for the club to appoint Frank Lampard as their new manager.
With his contract set to expire at the end of the season, it is widely expected that Roy Hodgson will step down from his role at Selhurst Park, leaving the Eagles needing to fill the space in the dugout that he has occupied since 2017.
There are certainly plenty of options out there for them to choose from, but Lampard has reportedly emerged as a 'frontrunner' to take over from Hodgson, having been out of work since his departure from Chelsea in January.
And speaking on TalkSport, Jordan felt that given the circumstances at Selhurst Park right now, especially surrounding player contracts, appointing Lampard would be a major risk for them to take:
(2:42) "It's a risk for Palace because they've got a lot of things under the hood. They've got a Ferrari at times of a playing squad with some very decent players in there from the captain through to Wilfried Zaha.
"But underneath the bonnet, they've got a list of players out of contract, an array of challenges that will never stop with people like Wilfried Zaha, that despite the fact he will have played and committed himself to Palace, it's been well known that he wants to move on.
(9:52) "Palace is a fit that Frank hasn't worked within. Derby was trying to get out of the Championship, right, and he was able to pull young players in. He's in the big league with Palace with a real need to keep them in the league, and are Palace going to stick or twist?
"Frank Lampard comes in, he's got to fix all the problems and keep the track on the right rails and perhaps deal with a media expectation of 'Frank Lampard superstar' coming into manage Crystal Palace."
Would Lampard be a good appointment for Crystal Palace?
Yes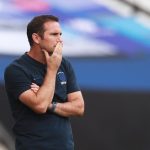 No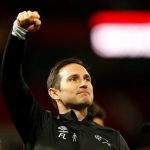 TIF Thoughts on Simon Jordan's comments about Frank Lampard and Crystal Palace
Jordan is right to be cautious when it comes to his former club appointing someone like Lampard, who is still very raw when it comes to being a manager. And given the major overhaul that is set to take place this summer, someone more experienced in the job is probably the right way to go.
Not someone as old as Hodgson, but perhaps somewhere between the two, someone who has been there before and still with enough energy about them to be around for the next five years if their long-term strategy ends up being successful.
In other news: 'If Dyche comes' – Kevin Day claims 28 y/o star could end up at Crystal Palace