Crystal Palace fan and broadcaster Kevin Day has raised his concerns about how the club could attack the summer transfer window and the sort of players they might be targeting.
The Eagles are set for a major overhaul this summer, with plenty of players potentially set to leave Selhurst Park at the end of their contracts, and that's before any potential sales for those who remain. And whether it be Roy Hodgson, himself also out of contract, or a new manager like the hotly tipped Sean Dyche that takes over, those players are going to have to be replaced.
And it's the calibre of player that might be coming in that is the problem for Day. Speaking on the Five Year Plan podcast (34:03 & 35:05), he mentioned previous recruitment methods at the club, and claims that whilst the manager might change, he doesn't see the transfer policy changing all that much:
"None of the players we bought in the last three years gives you immense confidence that we're going to go out and get these players [from the Championship] and again it depends who the manager is. Because if Roy's still manager or Dyche is still manager, then they're not going to be bringing in the 19/20-year-old untested center back from the French second division, they won't take the risk like Leicester did on that fullback they got who's scored his first goal against us who is brilliant. I doubt if he was on our radar.
"Nothing gives me any confidence that we're going to get somebody in. If I'm guessing if Dyche comes then it will bring type Tarkowski or Mee with him.
"We can't afford to bring the quality of players in that we're screaming out for, and I don't think our recruitment's good enough to find jewels abroad or in the Championship."
Is Sean Dyche is a good option for Palace?
Yes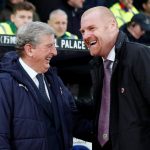 No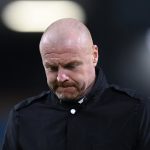 TIF Thoughts on Kevin Day's comments about Crystal Palace's recruitment
If Dyche is indeed appointed manager, then given the chaos he could be set to inherit, then you can't begrudge him bringing in players that he is comfortable with like Tarkowski and Mee to help him, provided he can get them at the right price of course. At least that way the overhaul won't be too drastic for him as he'll have some players who are used to his system.
Once he has got one season under his belt and hopefully looks to take the team forward, then maybe it might be time to start looking for more 'exotic' players to bring in, but this summer should be all about stability rather than trying to take too many risks by trying to get an entirely new team to get used to his coaching philosophy.
In other news: 'I think he wants to stay' – Pundit drops big Crystal Palace claim