In an exclusive interview with This is Futbol, Steve Howey, who made 278 appearances during his career, has claimed that Alex Oxlade-Chamberlain could make a return to Arsenal this summer.
Oxlade-Chamberlain is set to be available for just £17 million this summer as Liverpool look to freshen up their squad which has lagged far behind Manchester City this season.
Should Oxlade-Chamberlain return to Arsenal?
Yes!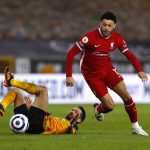 No!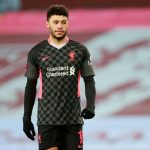 The 27-year old has been linked with a move to Borussia Dortmund this summer but it could be his injury record that puts off a lot of teams as he has missed 493 days through injury during his time at Liverpool.
Speaking on how he could fit into most Premier League teams and how a return to Arsenal could be an ideal move for him, Howey exclusively told This is Futbol:
"I think he could go to most teams but probably not Man City or Man United but possibly Chelsea or maybe go back to Arsenal.
"I don't think he's the type of player that teams would think that he couldn't fit in because he's a good player and could fit in pretty much anywhere."
Oxlade-Chamberlain made a name for himself at Arsenal after he was signed from Southampton back in 2011 and went onto make 198 appearances and won the FA Cup three times during his time at the Emirates.
Mikel Arteta will know that he must improve his squad this summer as the Gunners will be experiencing their first season without European football in 25 years next season.