Transfer insider Dean Jones has outlined some of the problems that could face Arsenal during the upcoming transfer window.
Arsenal are in something of a very dangerous position as it stands, as they find themselves on the outside looking in when it comes to qualifying for any European competition, and things could get worse for them with teams around them having games in hand.
And not having European football to offer players could have a major impact on the players that the Gunners could attract during this summer's transfer window, and speaking on the latest edition of Touchline Talk, Jones thinks that whilst the Arsenal board may invest heavily, that doesn't mean that players will necessarily want to join
(10:00) "I think Stan Kroenke will give extra backing in the transfer window in terms of funds. But I don't think that the type of players that Arsenal need are going to be queuing up to come into the club. I think that's the difficult situation they're in. So it's all well and good, getting rid of those players that are around the fringes, but what are you replacing them with?
"Are they similar? Or are they definitely better than those players? That's the difficulty that they're going to have. And I know that there are people around the club, who are concerned about who actually will want to join them.
(11:08) "Even if Kroenke was to give them, he won't, but if he was to give them £100m to spend, I think they'd struggle to spend it because I don't know that there's the players there that can make enough of a difference on the team right now.
How much will Arsenal spend this summer?
More than £100m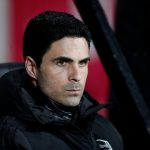 Less than £100m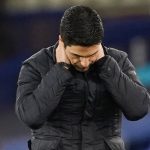 TIF Thoughts on Dean Jones' comments about Arsenal's summer transfer plans
Jones' comments don't paint the best picture when it comes to Arsenal, and this could potentially be a really painful summer for the club to go through as they try to get themselves out of the mess that they are in.
Which is going to put a lot more pressure on boss Mikel Arteta than he already has to make things better with very limited resources and not the highest calibre of players. In effect it's really going to be a test of just how good a coach he is as they'll be looking at him to try and improve the squad from within.
And that's an awful lot to ask of someone who is in their first job.
In other news: 'Highly doubtful' – Charles Watts drops Arsenal injury claim