Charles Watts thinks that Arsenal should consider taking a risk and play Kieran Tierney in their game against Villarreal this Thursday.
The Scottish defender has been suffering from a knee ligament injury for some weeks and it was even feared that he could be out for the remainder of the campaign. However, he looks to be somewhat ahead of schedule as he was pictured back in training for the Gunners ahead of their crucial Europa League semi-final on Thursday along with fellow injured man Alexandre Lacazette.
And speaking on the latest edition of his show (2:44), Watts first relayed Mikel Arteta's comments on the situation, saying "We will see today, we are training this afternoon so we'll see how everybody is let's see how everybody is in training" before going on to give his own view on the matter:
"I mean that's a huge boost I think, especially when it comes to Kieran Tierney. I think for me given the magnitude of this game, given how important it is, you know it's make or break basically, well it is, it's not even basically, it is make or break for Arsenal's season this match. So I think even if you've got Kieran Tierney at 75/80% you play him tomorrow night…
"I think you take the risk on him in this one because we know how important he is we know what he'll give to that left hand side of the attack… so I think Arsenal, that is a risk worth taking for me."
Is Kieran Tierney Arsenal's best defender?
Yes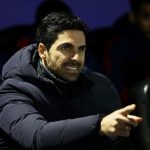 No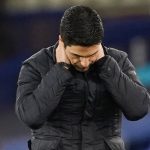 TIF Thoughts on Charles Watts' comments about Kieran Tierney
Given how important Tierney is to Arsenal not just at the back, but going forward as well with two goals and four assists, he certainly could do with being available.
But with the final itself less than three weeks after the semi-final, there will always be that nagging feeling that playing him then could make things worse and rule him out for the final if they get there, then they really will be in trouble.
It certainly is a risk, but not one that the Gunners should be quick in taking given the circumstances.
In other news: 'I'm pretty certain' – Charles Watts claims Arsenal attacker 'will be off in the summer'