Arsenal insider Charles Watts doesn't think that the Gunners will be in a position to sign Aston Villa's Jack Grealish this summer.
The England international, valued at £54m on Transfermarkt, was linked with a move to the Emirates last summer, although Mikel Arteta's men were not willing to pay the reported £80m asking price in order to make the deal a reality.
Grealish had his most productive Premier League season in the campaign just gone, as he played a part in 18 goals (scoring 6, assisting 12), despite playing 10 fewer games than last year, so it's easy to see why a club like Arsenal, might still want to sign him.
But speaking on a Q&A session on his channel (1:30), Watts claimed that Arsenal are not even looking his way, and even if they were, they are unlikely to have the money to bring him in:
"Are Arsenal going to sign Jack Grealish this summer? The answer for me is just no. He would cost far too much money, I can't see Arsenal doing it at all, I would be absolutely stunned. I hope I'm absolutely wrong, this is me basing it on opinion, not basing it on any facts, I haven't heard anything about Arsenal being interested in him.
"Maybe, you never know, Stan Kroenke might suddenly throw a load of money at Arsenal and let them do a deal like that. But as far as I'm aware, where Arsenal are looking in the transfer market this summer, I have not heard anything about Jack Grealish being on that list."
TIF Thoughts on Charles Watts' comments about Jack Grealish joining Arsenal
How much will Arsenal spend this summer?
More than £100m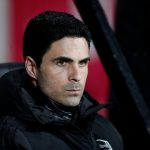 Less than £100m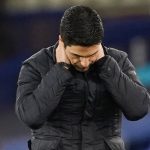 Watts talks about the financial side of things causing them a problem, and although that may be one factor, even if they could afford him, Arsenal just don't come across as a very attractive club right now, particularly because of their lack of European football.
Years ago when they were regulars in Europe, this might have looked like an attractive move for someone like Grealish, but right now it would be more of a sideways step than a forward one.
That's why this season should serve as a major warning for them going forward, that they can't afford to let this kind of thing happen again, so that they can look like an attractive option for any player that they might want to buy in future windows.
In other news: 'From what we know' – Reliable journalist reveals Arsenal would sign star pending one condition