Leeds United fans have been reacting to news regarding the future of Pablo Hernandez.
Hernandez has certainly established himself in Elland Road folklore since he arrived at the club in 2016, winning three straight Player of the Year awards, and scoring one of the more memorable and important goals in their recent history with his late winner against Swansea City at the tail-end of their promotion season in 2019/20.
However, it was announced this morning that his time at the club, along with defender Gaetano Berardi, is set to come to an end, and it will do so with the Spaniard having scored 36 goals and contributed 41 assists across his 174 appearances (unless they choose to give him a send-off on Sunday against West Bromwich Albion).
Having been such an important figure to the club, it was no surprise to see so many supporters who were left incredibly emotional to read the news online:
"Pablo was not only a beacon of hope during the dark years but, essentially, dragged us into the Premier League. He's a #LUFC legend, now and forever. Somebody get started on a statue."
"Pablo Hernandez has given us so much during his time at Leeds Utd. Lots of great contributions & brilliance. Our club had 16 yrs of hurt & when it needed someone to carry the lantern & lead us through the dark to promotion, Pablo was the man. What a hero. What a player."
"Literally without Pablo, the Premier League dream wouldn't have become a reality! Will leave Leeds an absolute hero"
"This has got me right in the feels. Berardi has bled
#LUFC
and Pablo is one of my favourite players of all time. Unforgettable figures in our history"
"Hero forever"
"Pablo Hernandez will truly go down as one of our greats. Truly. Every time we were in a tight corner, during the run-in, Bielsa and the team turned to him. And he delivered – every single time. A genuine legend. Surely he could stay on in coaching role? So much still to give."
"Knew this day was coming
 Legends and I am sure every Leeds fan will remember that Pablo goal at Swansea for the rest of their lives.
And it falls to Pablo Hernandez and Pablo Hernandez scores for Leeds United…"
"1 way to ruin happy Friday"
Should Pablo Hernandez be offered a coaching role at Leeds?
Yes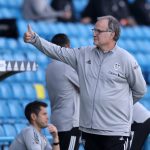 No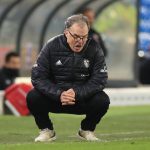 Given his impact at the club, you wonder if the club have got any form of permanent tribute lined up, perhaps a statue?
In other news: Insider hints at potential Leeds move for Newcastle star