Former Leeds United player David Norris has spoken about the future of Leeds United loanee Jack Harrison.
The 24-year-old, valued at £13.5m on Transfermarkt, is coming towards the end of his 3rd season on loan at Elland Road, and has already surpassed his record of goals scored in a season for Marcelo Bielsa's men by scoring seven this campaign on top of grabbing six assists.
Leeds United do have the option to make his deal permanent this summer at a cost of £10m, but so far it isn't confirmed whether or not the club will be exercising that option. Although after the season he's had, you'd imagine they would.
And speaking in an exclusive interview with Football Fan Cast, Norris felt that Leeds would be the better place for him to play, because playing under Pep Guardiola at Manchester City would just risk him being lost in the shuffle, rather than being one of the main men under Bielsa:
"He would be a good squad player for them but I just don't think he would get the game time, but I think he would suit City and he could be a capable squad player.
"At Leeds though I think he could be a big force and name so I would like to see him stick it out and see what happens over the next year or two."
Have you been impressed with Jack Harrison this season?
Yes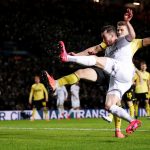 No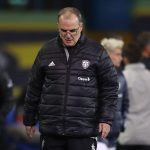 Having had the playing time that he has at Leeds United, you can't imagine he would want to go back to Manchester City and become a bit-part player in that squad. Now if he were to be promised a regular place in the team, that might be a different matter.
But he seems to have found his place at Elland Road, and perhaps after a few years after he's developed a bit more, then Manchester City might want him back and can buy him again. But right now, his best place is under the wing of Bielsa.
In other news: 'The difference he's made' – Former PL boss believes LUFC man 'deserves unbelievable credit'