Former Leeds United star Jon Newsome has claimed that there is absolutely no chance of Marcelo Bielsa taking over at Tottenham Hotspur in an exclusive interview with This Is Futbol.
The Argentine has worked miracles at Leeds, taking the club into the Premier League and taking them to ninth in the table, with the club firmly looking up instead of down.
Spurs have sacked Jose Mourinho and are on the hunt for a new manager, with Ryan Mason installed as the interim coach, beating Southampton 2-1 in the Premier League and losing to Manchester City in the Carabao Cup final.
Will Bielsa sign a new deal?
Yes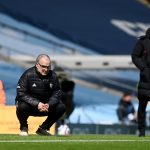 No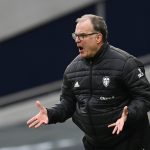 Bielsa has been touted as a possible candidate to take over by pundit Kevin Phillips, who claimed that he would find it hard to turn down any approach from Spurs.
But Newsome insists such talk is nonsense, and insists that Bielsa will have no desire to move himself away from Leeds any time soon.
Speaking exclusively to TIF, he said: "I can't see that there's much substance behind it, in all honesty. I think it's well known that Bielsa has stayed at Leeds longer than any other club he has ever been at.
"But I think if you're looking to how he handles himself as an individual, his connection to the fan base, his connection to the club, the type of guy that he is; simply the fact that, he walks to the training ground, he's seen in the Costa, he's in the supermarket in his Leeds tracksuit.
"He has really immersed himself in the culture of Leeds United, and I think Leeds United have immersed themselves in the culture of Marcelo Bielsa, as well.
"So I really cannot see that being a goer."