Speaking exclusively to This Is Futbol, former Aston Villa midfielder and Sky Sports pundit Lee Hendrie has criticised Erik Alonso for his failed attempt to takeover Derby County.
News broke last week that Alonso's No Limit Sports Limited company were unable to complete the transaction to buy the club and the deal is now dead in the water.
It is not just the failed takeover itself, though, that has left Hendrie far from impressed, with Alonso's conduct and actions throughout something that has left the ex-Premier League footballer scratching his head.
Are you concerned about the future of Derby?
Yes, there are some serious issues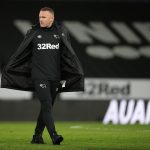 No, we will be fine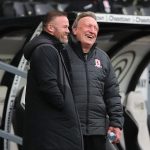 Discussing the goings-on at Pride Park in an exclusive interview with TIF, Hendrie said:
"The reports and stuff I've seen, I mean, this guy, it seems like there's all mouth and no action. He's interested in the club, he's putting stuff on social media saying Derby this and well done Derby and then he goes missing off social media, which seems very strange.
"So, for me, it just sounds like they're playing with a bit of a mess. And do you want to be going down that route as a football club, such a prestigious football club, massive football club in Derby County? By the sounds of it, it just seemed like a bit of a joke to him."
This is, of course, Derby's second failed takeover this year, so it will be interesting to see where Mel Morris and the Rams go from here.
The club endured a terrible campaign in the Championship this term, just about surviving under Wayne Rooney, making this off-field circus the last thing the club needs as they look to regroup ahead of the 2021/22 season.