Football finance expert Kieran Maguire has been speaking on the latest edition of The Price of Football podcast about Wayne Rooney's contract at Derby County and other topics from the world of football.
When the Rams signed Rooney, it was announced that the sponsors would contribute towards his wages.
However, now that Rooney is just a manager, Maguire believes that his contract has gone down though 32 Red still have an agreement with Derby to potentially put in money towards star players.
He said: (6:47) "Wayne Rooney did have a sort of player-coach contract. Now, presumably, when he became a manager, that contract was annulled when he [retired] as a player, and that was replaced with an alternative contract.
(7:46) "Wages have increased by 120% over the decade, so even if Wayne Rooney [were] just on an average contract as a Derby player, he would have still been bringing in a large sum of money.
"Remember, he was wearing the number 32 shirt as part of a deal with sponsors 32 Red, so that would have been an enhancement.
"In terms of his contract as a manager, I suspect, like many other Championship managers, it will be on a relatively low sum.
"I don't think [he] will be on necessarily more or less than some others. It will be highly incentivised towards promotion.
(10:18) "My understanding is that there is some form of star player clause or star recruitment clause in the sponsorship deal whereby if somebody comes in who's achieved x, y, or z in his career, then the sponsorship agreement allows for additional payments.
"So yes, 32 Red could potentially pay more [of Rooney's contract]."
Do you think that Rooney's contract should be subsidised?
Yes, anything to help the club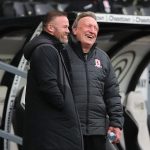 No, he can't be on that much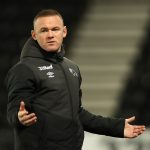 TIF Thoughts on Rooney's contract…
When Rooney moved to Pride Park, he arrived as both a player and a coach, but he still managed to play 35 games for the Rams.
However, he was then appointed interim manager and then permanent manager in the 2020/21 season.
If what Maguire says is true, he is probably on a lot less than he was as a player though 32 Red could be subsidising his wage anyway.
However, given how Derby ended the season with just one league win in 15, we are not sure if anyone would be willing to subsidise Rooney's wage.
In other news: 'I've looked at the small print' – Finance expert drops big claim on Derby's amortisation case