Lots of Tottenham Hotspur fans have been talking about a video involving Eric Dier that emerged on social media.
The official Tottenham Hotspur Twitter account posted a video involving Dier following the club's 1-0 loss to Manchester City in the League Cup final.
Dier said that he was 'very disappointed' with the result on Sunday and the defeat came in the worst possible way for the club, considering that they conceded a late goal through Aymeric Laporte.
He believes that while the players delivered in the key moments, making blocks and tackles at crucial junctures, they missed opportunities while in possession. He made it clear that Spurs failed to sustain attacks, despite having good counter-attacking opportunities.
Was Dier poor against Man City?
Yes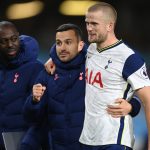 No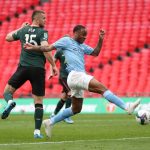 He also suggested that what City did to them in the final is what they did to Southampton earlier in the week, where they kept a sustained period of pressure going.
This video drew the attention of many Spurs fans, who made their views clear about the Englishman.
What did Spurs fans make of the video involving Eric Dier?
"Emotionless, Get him out of this club."
Credit: @_20Alli
Related posts