Football finance expert Kieran Maguire has been speaking on the latest edition of The Price of Football podcast about the European Super League and other financial news from the world of football, including a claim on Glasgow Rangers and their financial situation after they continued to provide more shares.
Maguire claims that this is because the Gers are losing money and discusses this issue in brief.
He said: "Rangers have been making share issues on a regular basis over the last 12 months, and trying to get the exact details has been a bit confusing.
"The club is losing money, and therefore, it does need financial assistance.
"So effectively every sort of six to eight weeks we're seeing more shares being issued. Sometimes it's the existing lenders who tend to be Rangers fans saying, 'you owe us a load of money, tell you what, don't repay us, give us shares instead'.
"This most recent one, I think it's Club 1872, who are a fan group who are trying to buy 25% of the club from the former chairman Dave King."
Do you worry about Rangers' finances?
No, we will be fine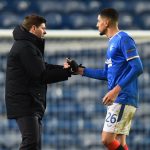 Yes, there are clearly problems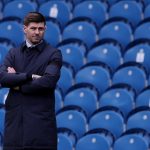 TIF Thoughts on Rangers' financial position…
It seems odd that the club is consistently having to issue more shares, but if this latest batch were sold to the Club 1872, as Maguire claims, we think that is a good thing because they are pushing for a major role in Rangers' future.
After the ESL debacle, we think it would be great to see more fan representation in football clubs, and Club 1872 have some clear plans, and if these latest shares were sold to them, that should only benefit those plans.
It is concerning to hear that the Gers are losing money, but they have had a brilliant season on the pitch, and if Maguire is correct, it looks like they are helping Club 1872 achieve their goals as well, which is great to see.
In other news: Journalist claims 24 y/o Rangers star may not be trusted in potential big Old Firm call