Podcaster Anthony Haggerty has recently dropped his verdict about Eddie Howe's potential Celtic move.
While Howe reportedly had an agreement in principle with Celtic, Haggerty spoke about the hold-up in the deal when he appeared on the 'A Celtic State of Mind' podcast. Haggerty believes that Celtic have gone too far for the deal to not be completed.
The pundit made it clear that he's only connecting the dots and everything suggests that there is something concrete in the links.
Are you confident about the Howe deal?
Yes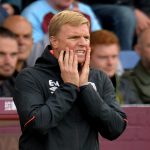 No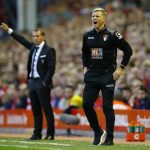 Howe has made some demands to Celtic before and is thought to have asked for Richard Hughes to be signed with him at Parkhead. He has already held a face-to-face meeting with Dermot Desmond regarding the same.
While talking about the Englishman, Haggerty stated: "The two most important protagonists in all of this have said nothing about Howe and that's Howe and Celtic, which makes me believe there has to be something in this, as neither nor party have come out and made any statement. It's all hearsay speculation, bit of snippets here, snippets there, right?
"The two main people in all of this have said nothing. I was trying to connect dots. I'm connecting the dots from my experience. I think there's more than meets the eye. So I think Celtic have gone down a long road with Howe, there's certain guarantees in place. And maybe there's people that can't come at this particular juncture.
"People are speculating that Howe's being paid by Bournemouth until the end of the summer, fair enough. I've just kind of [got] a picture in my head of what I think is materialising here. I just think that it would be too late for Celtic to jump on another bus. I think this thing has come too far down the line for it not to happen."
TIF Thoughts on Howe to Celtic…
There has been a suggestion of the fact that Howe is still contracted to Bournemouth and he's still getting paid, so that's why the move is being held up.
Having said, it has also been stated that there is still positivity amongst the people involved in the deal and everyone is relaxed about the same.
So perhaps, Celtic fans should be calm about the situation and like Haggerty says, the deal for Howe could very much be on.
In other news: 'People were crying at my car' – Former Celtic star reveals details on move to Parkhead