Fans of Celtic have been reacting to a post on Twitter, in which Hugh Keevins relayed his latest article on the progression of Celtic's talks with Eddie Howe.
In Keevins' article for the Daily Record, the veteran sportswriter appeared to be stunned at what he believes to be a lack of urgency regarding the Celtic board's appointing of a permanent successor to Neil Lennon, as well as stating his belief that the Hoops' dithering could end up putting Eddie Howe off the job.
However, after the journalist relayed his article on Twitter, fans of Celtic flocked to have their say on the matter, with many appearing to hold an opinion quite the opposite of Keevins, while others claimed that the journalist is unaware of the true happenings within Parkhead, as some believe that the Howe deal has already been done.
Do you think Celtic are dithering in making their managerial appointment?
Yes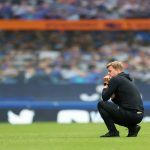 No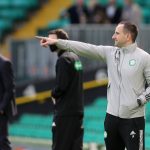 So, what exactly did these Celtic fans have to say in reaction to Hugh Keevins' Eddie Howe article?
"Deal was done 2 weeks ago Hugh, you need to do more work son you're slacking."
"Why would you appoint a manager before the new CEO comes in? Not sure any manager worth his salt would want to stand next to the outgoing guy when Dom will be in place on the 19th."
"The most useless journalist out there, and that was a hard choice. Spineless, useless, chancer – never an investigative journalist. Know nothing about inside goings-on within Celtic Park. This is why he writes this drivel as he has no clue. That right, Hugh?"
"Shug, the tone of your articles since rejoining that publication is extremely disappointing. I respected you more when you weren't tied to a narrative."
"Please tell me you are not still getting paid for writing this drivel?"
"Stop it, Hugh."
"Tbf Hugh you haven't got a scooby what Celtic are doing behind the scenes."
"You haven't a clue. Who says they're dithering? Printing lies again."
All in all, it would appear as if these Celtic fans are not in agreement with Keevins' claim that the Hoops are dithering over the appointment of Howe, and, in our opinion, even if the Bhoys' hierarchy are slightly hesitant in appointing a new manager, it is a much more intelligent move for Celtic to take their time in deciding who the club's next boss will be, rather than rushing into a decision that they could come to regret.
In other news: 'Got a very, very strong, negative feeling' – Davidson drops big Celtic manager prediction