Wolves journalist Tim Spiers has given his view on how the club have handled Fabio Silva's development this season.
Nuno Espirito Santo's men paid a rather pretty penny in order to bring him to the club back last summer, and based on how they used him in the early part of the season, it was clear that this was more a move looking towards the future rather than the present. That all changed, however, when main man Raul Jimenez was injured against Arsenal and suddenly Silva, valued at £22.5m on Transfermarkt, took on a lot more responsibility when it came to leading the line.
And speaking on The Molineux View podcast (20:56), Spiers praised the club for the way they have handled the 18-year-old this season, while predicting that the club should hopefully reap the benefits of it heading into the next campaign:
"If you go back three months, then it was Silva starting and not scoring every week and everyone was giving him enormous stick. And I bet he was seeing it as well. You know, hard for him to stay off social media.
"Silva was really getting it in the neck in January when Wolves were falling down the table and he wasn't scoring. So he needed to be taken out of that spotlight you know, they never planned or hoped to play him as much as they have this season. Hopefully he'll be better off for the experience and yes, it's been tough for him but hopefully he'll be better off and he'll have grown up a lot and we can see far more from him next season and that's the way I'd be keeping it for now."
Do you think signing Fabio Silva was a smart piece of business?
Yes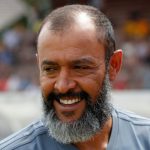 No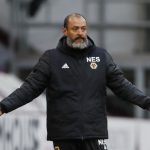 TIF Thoughts on Tim Spiers' comments about Fabio Silva
Given the circumstances that the club were faced with, Spiers is right to praise the club for their handling of the situation and understanding the right and wrong times to play him to help not only their own cause, but also Silva's.
And whilst he may be effectively back to square one next season with the return of Jimenez, who could be back potentially sooner, the development minutes he's played this season, a goal and an assist coming in the past two games, should set him up to be fully ready when and if they need him.
In other news: 'Would be a big surprise' – Tim Spiers drops summer claim at Wolves