Wolverhampton Wanderers journalist Tim Spiers has been sharing his thoughts on the recently proposed European Super League and Wolves' stance on the matter. 
This comes after Spiers made an appearance on a recent episode of The Athletic's Wolves-themed podcast The Molineux View where he spoke about a variety of subjects concerning the Midlands club.
On the topic of the European Super League and Wolves' view on it as a club, Spiers had this to say on the matter.
He said: "It's no surprise that Wolves are opposed to it. [Nuno Espirito Santo has] spoken about it in the past, I think he brought it up in January and sort of predicted, really, that the pandemic could be the opportunity that clubs look to bring this in.
He said, 'this is my biggest fear,' he said in January, 'if you have a crisis, the strong will survive, but what happens to the rest?' Which sounds [like] wise words now.
"Obviously, everybody knows, I'm sure everybody listening to this agrees that it's just absolutely ludicrous, but just to point out that Wolves have beaten these top six teams on 12 occasions since earning promotion to the Premier League; obviously, they finished seventh behind these six teams in 2018/19.
"The whole thing is ludicrous in my eyes."
Arsenal, Chelsea, Liverpool, Manchester City, Manchester United and Tottenham Hotspur are among the 12 clubs who have agreed to join this new Super League alongside several clubs across Europe including Barcelona, Real Madrid, Atletico Madrid, Juventus, AC Milan and Inter.
Do you think the top six PL clubs should be punished for their involvement with the ESL?
Yes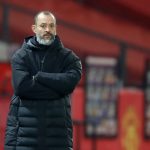 No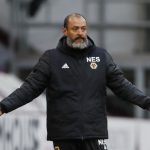 TIF Thoughts on Tim Spiers' comments on the European Super League…
As well as Nuno Espirito Santo's previous concerns over this Super League as Spiers mentioned in the podcast, UEFA, the Premier League and Prime Minster Boris Johnson have all shared their grievances with this proposed new league.
Moving forward, with plans reportedly being put in place by the government to put a stop to the ESL, it feels, in our view that this whole situation could potentially end badly for the clubs involved so it may be good for Wolves that they're not involved in the matter.
In other news: Journalist shares Raul Jimenez concern at Wolves