Journalist Daniel Storey has been discussing the VAR call involving West Ham's Fabian Balbuena in the Hammers' 1-0 loss to Chelsea.
Balbuena was sent off for a challenge on Ben Chilwell in West Ham's loss to Thomas Tuchel's side. Storey appeared on the Totally Football Show podcast and the panel talked about multiple issues involving the Premier League weekend. Storey was asked about Balbuena's sending-off.
After the game, David Moyes had described the decision to send Balbuena off as 'rank rotten' and 'rubbish' and the decision was made by someone who hasn't played the game. He made it clear that there was no malice in the tackle and Balbuena did actually manage to clear the ball (as per Sky Sports).
Did Balbuena deserve a red card?
Yes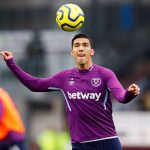 No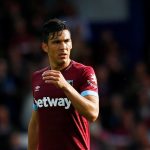 Storey believes that the red card will probably be rescinded and the slow motion of the incident made it look worse than it was.
He stated: "I think it probably will be rescinded. Because it was interesting in that, obviously, it was looked at in slow motion. And the original kind of guidance of VAR was that they would use the slow-motion replays only to establish the point of contact not on, let's say boots/stud on leg, but not to kind of influence the severity of the incident. And this was a perfect example of that, because it did look bad in ultra slow-mo.
"But that's because if you slow something down to that extent, your mind plays tricks on you and makes you believe that Balbuena had time to think about what he was doing which when you swing your foot to kick a ball, you absolutely don't have time to do.
"Sometimes we fall in the trap of when lots of ex-players and lots of current players say, well, that shouldn't be a red and I've played the game, so I know. I think we sometimes fall in that trap a little bit too much. But in this case, there was such an overwhelming kind of majority opinion that said that's just ridiculous."
TIF Thoughts on Balbuena's sending off…
Pundit Danny Gabbidon stated that he isn't even sure if Balbuena did enough for a yellow card, let alone a red card. He also believes that VAR can't be blamed for a decision like that and it was up to the referee to make the right decision.
Meanwhile, Chelsea legend and former West Ham boss Gianfranco Zola believes that the sending off was unfortunate and couldn't believe the decision at all (as per Sky Sports).
So perhaps, the decision to send Balbuena off wasn't the right one and because of that, the red card should indeed be rescinded.
In other news: 'What I would say' – Pundit drops brutal verdict over big decision at West Ham