TalkSport pundit Simon Jordan has tipped Wolves boss Nuno Espirito Santo to take over from Jose Mourinho at Tottenham Hotspur.
Spurs are on the lookout for a new head coach once again following the dismissal of Mourinho after just 17 months in charge, putting former player Ryan Mason in charge for the remainder of the campaign. But what happens for next season is still a mystery and there certainly are a number of candidates who are being bandied about as being possible replacements, including the Wolves boss.
And as heard on the TalkSport Daily Podcast, Jordan felt that it could simply be a case of replacing one Portuguese head coach with another, as he felt the Wolves man, for a number of reasons, was the perfect person to take on the mantle:
"There's your guy, because he's an outstanding manager, and he's got all the energy, vitality and determination. But can you get him out of Wolves? There's your guy. With his connection to Jorge Mendes, with his attitude towards players, with the style of football that he wants to play, with his conviction. He doesn't care about anything and anyone besides his team.
"Look at the run-ins he used to have with [Neil] Warnock when they were, back in the day, in the Championship. He's a proven leader of men and he's built a football team in Wolves that have knocked on the door without quite the same livery, heritage and resource. There's your guy."
Would Nuno Espirito Santo make a good replacement for Jose Mourinho?
Yes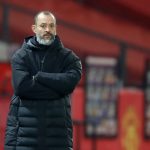 No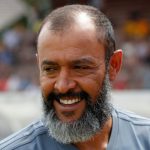 TIF Thoughts on Simon Jordan's comments about Nuno Espirito Santo taking over at Tottenham Hotspur…
It certainly is no secret that Nuno has helped establish Wolves as one of the top sides within the league, taking them from the Championship to back-to-back 7th-placed finishes in the Premier League, and they've certainly bloodied a few noses of the bigger teams along the way.
So when it comes to taking teams from the rut they are in and taking them forward, something Spurs are keen to do after their slide backwards in recent years, then he certainly has the credentials on that level.
And the links that Santo has with Mendes that have helped Wolves become what they are can't be ignored either, so if there are players that Tottenham need to move forward, then they could theoretically be in the driver's seat for them.
The only problem, as Jordan hints at, is either convincing Wolves to let him go or for him to leave, which could be tricky based on his previous comments.
In other news: 'Look at the bigger picture' – TalkSport pundit drops claim on 'why Mourinho was actually fired'