TalkSport pundit Simon Jordan doesn't think that Harry Kane will leave Tottenham Hotspur this summer because nobody will be able to afford him.
A lot of the talk about the England captain's future tends to revolve around his hunt to win a trophy at some point in his career, something that he'll have to wait a little bit longer for now following Tottenham's defeat to Manchester City over the weekend, a defeat that means he'll now go another season without silverware.
But even if Kane does want to leave, something that has been reported recently, speaking on TalkSport, Jordan thinks that given the state of football now with clubs losing money over the past year, there won't be anybody out there that will be able to afford him:
"In a sport which we pretty much accepted at this moment time is broken financially, who's going to pay the money that Tottenham will demand for Harry Kane to be able to facilitate a move?
"If he's worth £100m or £150m or whatever we say is worth, who actually in a sport that's lost £5bn with owners that are going on television, like Perez saying we've lost £5bn in the last two years, who actually is going to write a cheque out for £150m for Harry Kane?"
"He's a hostage to fortune."
Do you think Harry Kane will be at Tottenham next season?
Yes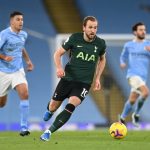 No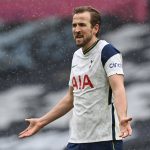 TIF Thoughts on Simon Jordan's comments about Harry Kane's future at Tottenham Hotspur
When you add Jordan's comment into the rhetoric that Spurs chairman Daniel Levy isn't one to let Kane go for cheap, then you do get the sense that Kane might be forced to stay at the club for another year, even if he personally wants to leave.
That could end up just kicking the can down the road until next summer when football could be on its feet again financially, but this could offer Spurs a lifeline to try for something next season, which is why their choice in head coach will be crucial, because the right appointment could propel them forward as a club to a stage where Kane doesn't want to leave.
In other news: 'I've got some information' – Insider reveals details of 'heated' Levy exchange at Spurs