These Tottenham Hotspur fans have been reacting to comments made by TalkSport pundit Simon Jordan following remarks made by Jose Mourinho.
After his side threw away a 2-1 lead against Newcastle United at the weekend, Mourinho was asked about his side's inability to defend leads, even though the opposite is something he has become famous for, to which he responded with the quote 'same coach, different players', insinuating that the players at his disposal aren't good enough.
Speaking on TalkSport about the issue, the former Crystal Palace man agreed with Mourinho's comments, saying that the players he has are 'perennial losers', noting their failure to win the Premier League in 2016 and the Champions League in 2019. His comments were relayed to Spurs fans via the @Daily_Hotspur Twitter account where there was a flood of supporters waiting to agree with him:
"He's spot on. Anyone having a problem with it don't know better."
"Speaking the truth"
"And when you agree with this Simon as a Spurs fan you are accused of being some Jose fan and a plastic fan when you are sick of bang average players calling the shots. The same players that got Poch sacked and caused issues for him in the end! It's a joke!"
"I mean he's right, as much as I love the club and the players, they've all been nothing but losers over the past years, and they want to get upset after they've cost us points in the last five mins of a match for the millionth time this season"
"I completely agree with @Sjopinion10
on this and been saying this all season. Jose is basically saying some of the players I have are not good enough and he's saying it publicly and the "media" don't like that "behaviour"."
"You're right Sir, the club is too used to being mediocre"
Has Mourinho done a good job at Spurs?
Yes!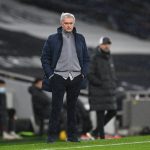 No!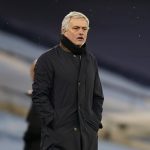 Good thing they have the League Cup final coming in a few weeks, in which they have the chance to change the narrative around them somewhat.
In other news: 'Might confound a few people' – Journalist issues big claim on Mourinho's future at Spurs