A lot of Tottenham Hotspur fans have flocked to a post from Hotspur Related, which has relayed a report from The Times regarding Mauricio Pochettino.
It claims that many Spurs players missed the Argentine's leadership as Jose Mourinho's reign at the club fell apart.
However, this has angered these Spurs fans, who feel as if the players betrayed Pochettino.
"These players need to go they literally got him sacked"
"Embarrassing"
"There the ones who got Poch the sack"
@CarlUrbanSoccer
"The same players who complained about his training being too intense"
"Even though I wanted the manager changed this is pathetic from the same players who stopped playing for Poch. Hopefully a few players will leave this summer. Too cosy and not a lot not good enough."
Do you think the players are to blame for Pochettino being sacked?
Yes, they stopped playing for him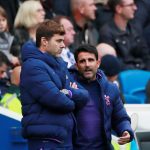 No, he had taken us as far as he could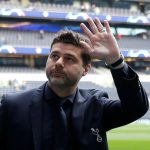 In the lead up to Pochettino's sacking from Spurs, there were claims that some of the players were fed up with the Argentine, so you can see why these Spurs fans blame the players.
"SNAKES"
"Shame they got him sacked. What a joke."
"The players threw Poch under the bus"
Since Mourinho was sacked, it has also been revealed that many Tottenham players were done with him as well, so that is now two managers this Tottenham squad have lost faith in.
Therefore, it is no wonder that these Spurs fans are angry with their players for missing Pochettino because, in their eyes, the players forced him out in the first place.
In other news: Harry Kane's latest tweet has delighted plenty of Tottenham fans