A lot of Tottenham Hotspur fans have flocked to a post from The Spurs Web, which has relayed comments made by Mike Maignan.
The Lille goalkeeper has been linked with a move to the Tottenham Hotspur Stadium.
Still, in an interview with Le Parsien, he dismissed all transfer speculation and claimed that "no one can distract" him and that people shouldn't talk to him about "Tottenham and all that other junk."
Lille are one point clear of PSG at the top of the table with four games to go, so you can see why Maignan probably isn't in the mood for transfer talk.
However, these Spurs fans saw his comments as a dig at Tottenham.
"At least he knows who we are the standards are truly in the bin"
"He said what??"
"At least he already knows we're junk"
"It keeps getting worse"
Do you think Maignan will join Spurs this summer?
No, not a chance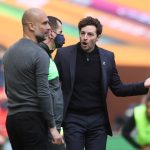 Yes, he could do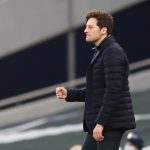 Maignan has only conceded 22 goals in the league this season and has also kept 18 clean sheets, so you can see why Spurs want him.
However, he doesn't seem interested in that talk at the moment, and his comments continued to draw in Spurs fans who had their say.
"Ho hooooo ohh no he didn't"
"We are indeed junk."
"Surely this can't be real"
"We're literally banter FC"
It will be interesting to see what happens in the summer with Maignan, but you can't blame him for not wanting to talk about transfers with Lille in such a good position.
In other news: 'I'm done', 'What a joke' – Many Spurs fans livid as 'embarrassing' footage emerges