A lot of Tottenham Hotspur fans have flocked to a post from Harry Kane, which followed on from Tottenham Hotspur sacking Jose Mourinho.
On Monday morning, just hours after Spurs had announced they were joining the European Super League, the club confirmed they had sacked their manager, and Kane took to Twitter to thank Mourinho.
The 27-year-old claimed it had been a "pleasure" to work with him and that he wishes him luck in his next chapter.
This drew the attention of these Tottenham fans who had their say.
"True to his words, he really helped you explode Harry. You're a true professional who gets the job done no matter who the manager is. Trophy or not you'll forever be one of my favorite footballers. What a truly fine and admirable sportsman."
"You're a class act Harry. Whatever went on behind closed doors, I've no doubt you were a consummate professional. Please give whoever the next manager is a go. Us fans adore you – whatever else is happening at the Club! Hope you and @RyanMason lift the trophy together on Sunday!"
"Hats off to you Harry. Well said. Some things just don't work out but it doesn't mean to say that we can't show some humility which you always do. Hope your ankle is ok."
Was Kane the best player under Mourinho?
Yes, no question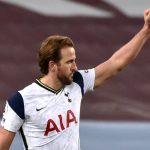 No, others were better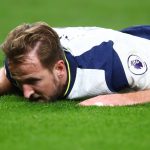 Under Mourinho, Kane was absolutely fantastic as he scored 45 goals and provided 18 assists in just 62 games.
The timing of this sacking seems odd given Mourinho's trophy record and the fact that Spurs play in the Carabao Cup final on Sunday.
However, sources insist that this was results-based and had nothing to do with the Super League.
This post continued to draw the attention of these Spurs fans who had their say.
"Speak out on the superleague."
"You're one of the few that can hold your head high"
"Hope the injury is fine, make us proud Sunday"
It will be interesting to see where Tottenham go now, but Ryan Mason took first-team training on Monday.
In other news: 'Omdssss', 'We are definitely losing now' – Many Spurs fans react as Everton development emerges