A lot of Tottenham Hotspur fans have flocked to a post from The Spurs Express, which has relayed an image taken from Sky Sports Statto.
The image shows some statistics from Tottenham this season, and they are not good. It seems as if Spurs have lost 18 points from winning positions, which is the joint second-worst record in the league.
They have also conceded nine goals in the last ten minutes and dropped 11 points in the last ten minutes of games, which is the joint-worst record in the league.
Tottenham surrendered a lead at the weekend and eventually succumbed to defeat against Manchester United after conceding two goals in the latter stages.
There are also some other concerning statistics on display, and these Tottenham fans are not happy.
"That is absolutely vile"
"Both. Too many individual mistakes but at the same time that is blatant proof that, as a strategy, sitting back on a lead isn't working."
"This is very worrying, Jose was the master of keeping leads and not messing up but rn it looks like the team is beyond helping if even he can't help us"
Are you shocked by these statistics?
No, we are awful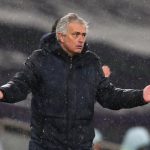 Yes, didn't think we were that bad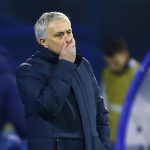 If Tottenham had won those 18 points from winning positions, they would be sitting on 67 points, which would have them in second place.
So, you can see why these Spurs fans were annoyed.
"It's the perfect storm for me. It starts with the man in charge but some of these players have let two managers on the bounce, down … Either way, it's a terrible look."
"Both, though I put it a bit more on the players. They just can't defend and don't have the mental fortitude to close out a close game."
"Wow. Maybe both"
Certainly, these are worrying numbers, and we are not surprised to see so many Tottenham fans raging at these statistics, with both Jose Mourinho and his players coming under intense scrutiny.
In other news: 'Wow', 'Proof Jose has lost the senior players' – Many Spurs fans fume as footage emerges