Tottenham Hotspur fans on Twitter have been reacting to recently posted footage of Manchester United midfielder Bruno Fernandes during the weekend's match between the two sides that saw Ole Gunnar Solskjaer's team beat Spurs 3-1 at The Tottenham Hotspur Stadium. 
This comes after Spurs news Twitter account @TranSPURS shared a post on their page that contained footage of Fernandes falling to the ground after Lucas Moura caught his foot during the match.
In the caption to this post, the Spurs page took aim at Fernandes following Solskjaer's post-match comments surrounding Heung-min Son.
Solskjaer said that if Heung-min Son was his son then he wouldn't get fed as a result of the foul he won in the first half of the match off United midfielder Scott McTominay, which led to the away side having a goal ruled out.
This post then gathered a lot of replies from Spurs fans who were not shy in sharing their responses to this footage of Fernandes.
So, what did these Spurs fans have to say in response to this footage of Moura and Fernandes?
"He took 2 years to get to the ground. Absolute joke, but you won't hear the media talk about because he doesn't play for Spurs"
"Man's gone down holding his knee smh"
"Love how there all calling son a cheat for falling down when being punched in the face but not any of their players"
"Penandaes had been acting like this since he join the prem Diving cheat"
"He's actually so embarrassing sometimes, the cheek"
"…. Says it all really"
"What an absolute disgrace he is"
Looking at the replies to this post, it seems that these Spurs fans were not impressed by Fernandes' actions in this footage alongside Solskjaer's comments about Son.
Do you think Fernandes is a diver?
Yes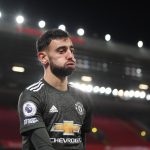 No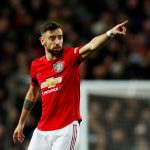 In our view, it's understandable why these Spurs fans aren't particularly happy at the moment considering the fact that they managed to lose the game against the Red Devils and ultimately missed out on the opportunity to move closer to the top four.
Moving forward, Mourinho's side will have to put this defeat against United behind them and focus on picking up three points in their next league game against Everton on Friday night, who are only two points behind Spurs prior to their Monday night match against Brighton & Hove Albion.
In other news: 'Atrocious', 'Awful' – Lots of Tottenham fans slam display from 24 y/o 'liability'