Tottenham Hotspur fans have been reacting to footage posted by Alasdair Gold from before their game against Southampton.
It all stems from the club's decision to join together with 11 other clubs around Europe to join the proposed European Super League (ESL), something which not go down well with supporters.
Leeds United and Liverpool fans had their own protests before their game on Monday night and that was followed by Chelsea fans holding similar protests before their game with Brighton and Hove Albion.
However, whilst the ESL now appears to be dead in the water, that doesn't mean that Spurs fans aren't still angry with Daniel Levy for wanting to take them into it, which is why their protest focused more on trying to get rid of the chairman, in a similar way to how north London rivals Arsenal are planning one against their owner Stan Kroenke.
However, when Spurs insider Gold posted footage of the protests on his Twitter feed, it didn't garner much support from people online, indeed there seemed to be many who laughed at how small the protest was and how little an effect it was likely to have:
"I'm sure Levy is penning his resignation right now."
"Oh dear…just what the players need to see… NOT!!"
"Most people are there just filming and not actually protesting smh"
"Sorry, but what a bunch of clowns… No sympathy and they sure don't represent me."
"This is too sad. looks like some sort of protest organized by theveganteacher. we need more"
Should Daniel Levy resign as chairman?
Yes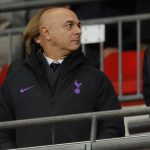 No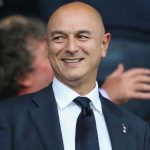 At least you have to give them credit for showing up, rather than sit at home and do nothing at the end of the day.
In other news: 'A stain this club will never remove' – Lots of Spurs fans rip into 'clueless' 27 y/o star