A lot of Tottenham Hotspur fans have flocked to a post from The Spurs Web, which has relayed survey results from The Athletic regarding the happiness of fans with a few elements of their club.
The results showed that 76.88% of Tottenham fans believe their club is well run, 45.68% of Spurs fans would be happy if Jose Mourinho is still manager next season, 41.23% of Tottenham fans are happy with how the club have played this season, and 49.43% of fans think that Spurs play attractive football.
However, these results have not gone down well with these Tottenham fans, who are not happy.
"State of this fanbase. Happy with the owners who are CLEARLY the major problem at spurs and are unhappy with the manager again. Don't they understand the answer isn't just 'sack the manager' every time. Two world-class managers, results not good, shows new players are needed"
"And that is why we have zero chance as a club to be successful, fans happy with the club putting profit first over succes and glory."
"That's bananas. Entertaining football? Happy with the performances?! What Spurs twitter am I seeing then?!"
Are you happy with these results?
No, they are wrong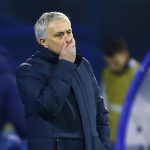 Yes, seems about right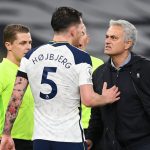 To put the results in perspective compared to the other Premier League teams, Spurs fans sit in 11th place for believing their club is well run, 19th place for being happy if their manager stays, 17th place for being happy with the season, and 17th place for believing they play entertaining football.
However, these Tottenham fans were still annoyed with the results.
"This club is lost on all fronts"
"How did we get a fanbase where nearly half think we play entertaining football under Mourinho?"
"76 percent of spurs fans believe the club is run well. I beg to differ even that 76 percent a deluded"
If you look at Spurs' results compared to the rest of the league, then you can see that they are not a happy fanbase, yet they still have the final of the Carabao Cup to look forward to and are only three points off fourth place.
So, though the fans aren't happy, it could be argued Spurs have had a decent season.
In other news: 'Yesssss', 'Make it happen' – Lots of Spurs fans buzz as Alasdair Gold drops transfer update