A lot of Tottenham Hotspur fans have flocked to a post from The Spurs Web, which has relayed comments made by Daniel Levy.
Levy, speaking on Spurs' official website about the return of fans next season, claimed that Tottenham are "proud" of their "passionate and loyal fanbase", and they "cannot wait to see" fans back in the Tottenham Hotspur Stadium.
However, these comments have not gone down well with these Spurs fans who are fuming.
"Daniel Levy: "We are proud of our profits and money spent online and cannot wait to take more of your money in the stadium as soon as possible we deserve more money when we are part of a packed stadium we fully enjoy watching the cash roll in, money money."
"Causing us more heartache"
"If Levy could make £1 more revenue having an empty stadium than a packed he wouldn't care"
"Have some shame .."
Do you think Levy cares about the fans?
No, he just wants to make money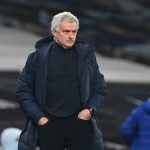 Yes, he really cares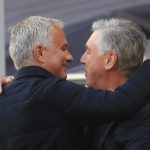 Tottenham have had two of their home games this season attended by 2,000 fans, but Spurs are planning to welcome a lot more as restrictions begin to ease.
However, these comments clearly annoyed these Spurs fans, who continued to slate Levy.
"Be careful what you wish for Daniel."
"Enjoy a matchday experience? Watching this lot? Have a laugh."
"I bet he can't, so he and Joe Lewis can line their pockets"
Judging by these comments, many Tottenham fans are clearly unhappy with their team this season, and it also appears as if these Spurs fans don't think Levy actually cares about them, and all he cares about is their money.
In other news: 'Finally', 'More positive news' – Many Tottenham fans buzzing as update emerges