Many Tottenham Hotspur supporters have flocked to a claim about Jose Mourinho that Sky Sports have recently made.
Journalist Michael Bridge was recently talking on Sky Sports about Mourinho and his departure from Tottenham. He stated that when the Portuguese's sacking was announced, some Spurs players had actually celebrated the news in the gym.
The journalist said that he was surprised about the news himself and even though some players did celebrate his departure, the likes of Harry Kane, Lucas Moura, Eric Dier and Pierre-Emile Hojbjerg were also sad to see him leave.
Do you think Spurs players are weak?
Yes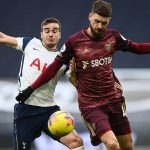 No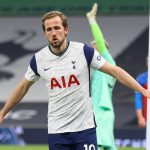 This news about players celebrating was relayed on Twitter by The Spurs Express. Many Tottenham fans made their views clear about this.
What did Spurs fans make of the news about Mourinho?
"This is actually so disrespectful, some of these players really are not 'top 6 Prem quality', to diss one of the most successful managers in the game smh."
Credit: @RheaSolarin
In the footage, Bridge also said that the Spurs players need to take some responsibility for the situation as it is the only club where Mourinho failed to win a trophy.
He revealed that Spurs are now looking for a young manager who gets the team to play attacking football. He also name-dropped Julian Nagelsmann as a potential candidate and tipped Spurs to not just look for a new manager, but a new director of football as well.
"Amazingly weak squad, we are not a serious club."
Credit: @faz_thfc
Credit: @AaeEmmEss
A lot of these Tottenham fans are angry at the players because they feel as if they played a key role in driving Mourinho out of the club.
It has been stated previously that Mourinho had lost the Spurs dressing room and that he had tense relationships with many of the club's players.
The Portuguese had publicly slammed the performances of players on multiple occasions. So even if the players had fallen out with Mourinho, perhaps the manager didn't play his part in keeping them happy, either.
In other news: 'Finally getting our club back', 'Would be a dream' – Many Spurs fans 'excited' by Gold's news