Many Tottenham Hotspur fans have flocked to a news update about Danny Rose that emerged on social media.
Journalist Mike McGrath has recently provided an update about Rose's situation at Spurs following the sacking of Jose Mourinho. The journalist has stated that the Englishman is now open to returning to training for the last few games of the campaign.
Are you happy about Rose returning to training?
Yes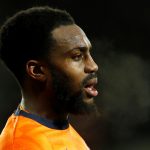 No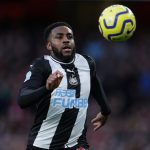 This update was relayed on Twitter by The Spurs Express. Many Tottenham fans made their views clear about Rose.
What did Spurs fans make of the news about Rose?
"Get the feeling he didn't get on with José yano… not sure where I'm getting that idea…"
Credit: @GLucking1
"No thanks."
Credit: @aaron_graft
Rose has not been part of the Spurs squad and the left-back is yet to play even once for the side in all competitions in the current campaign. He had even turned up for the club's developmental side under the Mourinho regime.
Last season, Rose was loaned out to Newcastle in the second half of the campaign and he played 11 Premier League games for them, picking up a couple of appearances in the FA Cup too.
"No, just no…stop with this nostalgia nonsense, Rose is not the answer lol."
Credit: @_mrblakney
"This is banter heritage."
Credit: @omikhatib
"Believe me, he's the part from the beginning the squad harmony getting worse."
Credit: @AriTHFeeder
"It just gets worse"
Credit: @peter_triplett