Lots of Tottenham Hotspur fans have flocked to a financial update involving the club that emerged recently.
Forbes has recently released a list of the world's most valuable football teams. While Barcelona top the list, with Real Madrid second and Manchester United third, Spurs find themselves at tenth in the list with a value of $2.3 billion (£1.6 billion).
The report states that Spurs' debt value is currently at 39% and their operating income stands at $134.2 million (£97.4 million).
Do you want Spurs to spend heavily in the summer?
Yes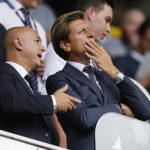 No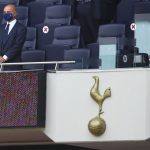 This update was relayed on Twitter by The Spurs Express. Many Tottenham fans made their views clear about the news.
What did Spurs fans make of this financial update?
"Can't wait to hear we've got no money in the summer again despite this."
Credit: @_JoeGTHFC
The report from Forbes also says that Spurs' revenue is currently at $494 million (£359 million). Their average annual value of shirt sponsor AIA is $50 million (£36.3 million), which is the ninth-highest in the top ten list of clubs – only ahead of Bayern Munich.
Juventus, Dortmund, Atletico Madrid and Inter are behind Spurs in the list of most valuable clubs. Some other Spurs fans made their views clear about this financial update.
"Says it all really."
Credit: @officialtl16
These Spurs fans are making their frustration clear about the fact that despite a rather stable financial situation, the club is struggling in the market.
Having said that, Spurs did spend a total of £99.45 million on transfers in the summer, while earning £11.97 million from sales. They also spent £133.65 million through the 2019/20 Premier League campaign, despite earning only half of that from player sales (as per Transfermarkt).
So perhaps, Spurs' problem lies more in what they spend on rather than how much they spend.
In other news: 'What an absolute disgrace he is' – Many Spurs fans seething as 'embarrassing' footage emerges