TalkSport insider Alex Crook has given fans an update on the injury situation surrounding Tottenham Hotspur forward Harry Kane.
Kane picked up an ankle injury in the dying moments of their game against Everton on Friday night, leaving his status for their clash with Manchester City in the final of the Carabao Cup in some doubt. Kane left Goodison Park on Friday night without any serious signs that he has suffered a major injury, but that doesn't mean he didn't pick up something worrying.
And speaking on the TalkSport Gameday podcast (29:04 & 29:42), Crook revealed that it is still too early to tell whether or not anything serious has happened to the England captain, but if that is the case, then Tottenham are set to be in big trouble moving forward:
"At the last time of checking, I don't think we got a definitive answer. My understanding was that they were waiting for the swelling to go down which is the norm before they could conduct a thorough scan, a thorough review. I guess no news is potentially good news… It's a massive problem for Spurs because again, looking at that game on Friday night, if you take Harry Kane out of that Tottenham team, there's not much there is there?"
Will Kane push for a summer exit?
Yes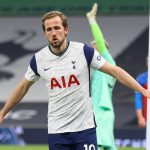 No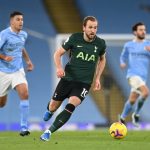 TIF Thoughts on Alex Crook's comments about Harry Kane's injury
Crook's words might leave a few Tottenham Hotspur fans sweating ahead of the game on Sunday. Whilst the club's preparations were already disrupted by the sacking of Jose Mourinho, to then have to try and go through it without Kane, someone who has been so instrumental to them, having an active part in 62% of their Premier League goals this season, will just make things worse.
And with Tottenham's chances of getting something out of this season already hanging on by a thread as it is, with Champions League qualification looking unlikely and the Carabao Cup final their last chance of silverware, having to go into the game without Kane will just give them an even bigger mountain to climb.
In other news: 'Disgrace', 'Makes me embarrassed' – Many Spurs fans rip into 31 y/o who 'offers nothing'