TalkSport insider Alex Crook has made a big claim about the impact that signing Gareth Bale could have at Tottenham Hotspur if they decide to pursue him.
The 31-year-old Welshman made headlines recently when he spoke about his current situation and his intention to return to Real Madrid at the end of this season. There were some reports that suggested Real Madrid would be willing to let him re-join Spurs permanently this summer, and given the form he has hit recently, that option certainly should look appealing.
But speaking on the TalkSport Gameday podcast, Crook thinks that getting a deal done won't be that easy, with a lot of complications coming from Bale's potential wage demands and the knock-on effect that could have on the rest of the squad.
He said: "The key to this will be Gareth Bale's wage demands. Obviously, Tottenham at the moment are paying the majority of his wages, £220k a week. Are they going to smash their wage structure and make that nearer £300k a week or is he going to take a pay cut?
"If they were to sign Gareth Bale on those kinds of wages, then suddenly people like Harry Kane and Son, and Dele Alli to a lesser extent – because he's not really featuring under Jose Mourinho – would be entitled to go in and ask for more money."
Do you think Spurs should try and sign Bale permanently this summer?
Yes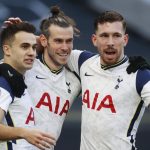 No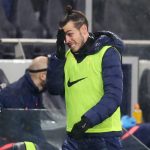 TIF Thoughts on Alex Crook's comments about Gareth Bale signing for Tottenham Hotspur…
Crook raises a good point, because whilst Spurs might be able to get him for relatively cheap, certainly a lot less than what they sold him for back in 2013, you'd imagine the wages could very well be an issue.
With the club in position to negotiate the contracts of Kane and Son at some point soon, they can't be seen to set the precedent at too high a rate, otherwise those two may quite rightly ask for more as they are younger and arguably more important to Tottenham than Bale.
So it will be a case of who blinks first, and who is willing to make the biggest concession in negotiations, if indeed it gets that far to begin with.
In other news: 'Have to cut ties', 'Sell him while you can' – Many THFC fans blast star who 'cannot be trusted'