In an exclusive interview with This Is Futbol, Rob Lee, who made 280 Premier League appearances, has claimed Tottenham Hotspur fans must realise what Jose Mourinho is like and they must accept their limitations.
Tottenham are in the final of the Carabao Cup against holders Manchester City, but this will be their chance to win some silverware for the first time since 2008 when they won the league cup.
Has Mourinho done a good job at Spurs?
Yes!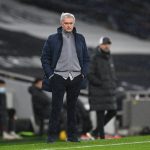 No!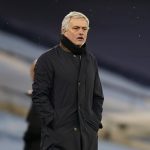 Spurs are outsiders to qualify for the top four and were dumped out of the Europa League by Dinamo Zagreb despite winning their first leg comfortably 2-0.
Speaking on what Spurs fans must accept as well as questioning what they want from Mourinho, Lee told This Is Futbol:
"I don't know what they expect from Mourinho when there are only four trophies you can win, and for most clubs there's probably just two they can win.
"When you appoint Mourinho surely you know what you're getting by now because regardless of how he plays he wins trophies, so what do they want?
"Everywhere he's gone he has won a trophy, so what do you want?"
Spurs had a chance to make up some ground on the top four race after Chelsea defeat to West Brom, however, they couldn't capitalise as Newcastle held them to a draw.
Mourinho will be looking to win the Carabao Cup and win more Spurs fans over, but City have won it in the previous three seasons under Pep Guardiola.