Seb Stafford-Bloor has been speaking on the latest edition of The Athletic's Tifo Podcast about news from the world of football.
One of the topics that he spent some time on was Harry Kane's future after an article from The Athletic emerged claiming that the 27-year-old could push to leave Spurs this summer as he feels the big trophies are slipping further and further away.
This led Stafford-Bloor to provide his view on the situation, and he thinks Spurs should let him go and for way less than the reported £120m that Daniel Levy wants.
He said: (16:20) "I think I take it because I think personally speaking I think Kane is owed a better chance at silverware than Tottenham are currently giving him.
"This is not like Modric or Bale who cashed in, [after] a few fleeting years of success, although you know extraordinary performances, just to say 'right I want to move up further in the game'.
"Kane has given Tottenham every chance to build something around him, and for a while, they did, and then they just dismantled it.
"I mean, I would settle for something even less than that [£120m] because I don't think you can even make the argument [like] 'let's sell Harry Kane and reinvest the money' because do you have any trust in Tottenham to reinvest it well? I don't think so."
Do you think Kane should be allowed to leave if he wants to go?
No, he must stay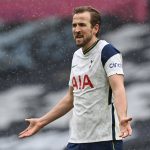 Yes, he has done enough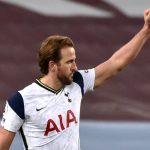 TIF Thoughts on Kane's future…
Kane has played 329 games for Spurs; he has scored 217 goals. He is a world-class footballer, but he has not won a single major honour, and you could say he has earned the right to try and win something in his career.
Of course, Spurs do have the final of the Carabao Cup later this month, so he could win some silverware before the season has ended.
However, it is not a big trophy, and if Tottenham don't finish in the top four this season and he stays, that is another season in which he won't get the chance to win the UEFA Champions League.
Last season, Spurs finished 40 points behind Liverpool, and they are currently 25 points behind Manchester City, so they are nowhere near competing for the Premier League.
We think if Kane decides he wants to leave in the summer, he should be allowed to go, but given that Levy has slapped a huge price tag on him, that might not happen.
In other news: 'Wow', 'That is absolutely vile' – Many Spurs fans react as 'worrying' image emerges