Tottenham Hotspur fans on Twitter have been responding to the latest news concerning Lilywhites owner Daniel Levy and his position at the north London club. 
This comes after Spurs news Twitter account @TheSpursExpress shared a post on their page relaying news originally published in an article from The Athletic.
The article claims that there is "no prospect of Levy walking away from the club" despite recent protests from fans over the current ownership and their recent involvement in the European Super League.
This post then gathered a lot of replies from Tottenham supporters who were not shy in sharing their thoughts on this latest update.
So, what did these Spurs fans have to say in response to this news about Levy and his future at Tottenham?
"He needs to leave"
"There is no future for Tottenham Hotspur then lol. Back to accepting mid table mediocrity."
"pain"
"Not even shocked. #ENICOut"
"He's like a bad smell."
"Then we are done"
"Nice one Friday ruined"
"We are doomed."
"So in a week when he admitted he had signed the wrong manager & damaged the club by joining the ESL he is totally unaccountable for his errors"
Looking at the replies to this post, it appears that these Spurs fans are not huge admirers of Levy and aren't particularly happy to hear that he reportedly has no intention of leaving his position at the club anytime soon.
Is Daniel Levy the biggest problem at Spurs right now?
Yes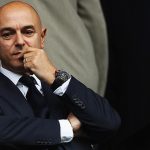 No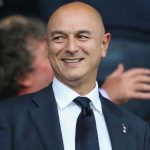 Given how Spurs have only won one trophy under Levy's ownership since he was appointed as their chief executive back in 2000, it's easy to see why these supporters think he needs to leave the club if they want to be successful on the pitch as well as the fact that they signed up to the Super League, which they have now left and Levy has acknowledged the "anxiety and upset" it caused for the fans.
In other news: 'Information I have from people close to Mourinho' – Huge Levy claim emerges at Tottenham