Tottenham Hotspur fans on Twitter have been responding to the latest news concerning the current situation at the north London club in regards to Jose Mourinho and his relationship with the Spurs squad at the moment. 
This comes after Spurs news Twitter account @HotspurRelated shared a post on their page relaying news originally published in an article from The Athletic.
The article revealed that a source close to the north London club has claimed that the current crop of players at Spurs are "split" between some who want to win and think they will under Mourinho and others who do not like his mind games.
This post then gathered a lot of replies from Spurs fans who were not shy in sharing their thoughts and feelings on this latest claim.
So, what did these Tottenham fans have to say in response to this latest news about Mourinho and the dressing room?
"Those who don't like him are those In the transfer list" 
"Want to win – players we want at the club
Don't like his mind games – players we want out of the club #COYS"
"The people who don't like Jose seem to dislike him for such childish reasons, such as criticising them fairly, not playing them because there are better options or they just have not been performing, and now because of his mind games. Whoever those players are, please leave" 
"Regardless of whether we would keep him or say farewell to him, players who do not like to follow the manager must be sold"
"Weak mentality. Series winner as your manager then step up. I'm not Jose's biggest fan but you're paid THOUSANDS to do your JOB"
"Bin the weak mentalities, they haven't, and won't help us win"
Looking at the replies to this post, it seems that these Spurs fans are of the opinion that any current Tottenham players that aren't fully behind Mourinho need to leave the club in the summer.
Do you think Mourinho has split the Spurs dressing room?
Yes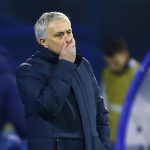 No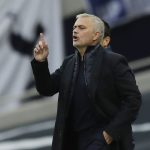 Given how Mourinho himself came out and said that the Spurs dressing room is divided by selfish players and agents who have a relationship with the press last month, it's easy to see why there may be some players at the club who are not fully supportive of the manager.
Moving forward, if there are some players in the squad that don't back Mourinho, then it will be interesting to see if the club would be willing to remove these players from the club when the upcoming summer transfer window opens.