Lots of Tottenham Hotspur fans have been fuming at a managerial claim about Sean Dyche that emerged on social media.
TalkSport host Jim White was recently talking about the managerial vacancy at Tottenham and he tipped Dyche for a move to the north London-based outfit. White stated that while some names on the list are intriguing, Dyche's name isn't on the list.
Should Spurs consider Sean Dyche as an option?
Yes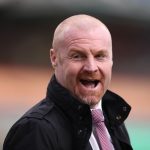 No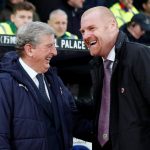 White believes that Dyche's impact at Burnley is there to see and he has helped establish them as a Premier League side over the years.
White's claim was relayed on Twitter by TalkSport and many Spurs fans were left fuming by it.
What did Spurs fans make of the claim about Dyche?
"Probably give up on football if this happens."
Credit: @SondayDelight
"Have a word, slow news day?"
Credit: @an_dy_moo_dy
"Oh hell no spurs arent a championship side we need a decent manager."
Credit: @chameleoncd
Even Simon Jordan talked about the vacancy, saying that there is no reason for Scott Parker to be considered. He also stated a conundrum with Dyche, saying that if Spurs do drive a wedge between the Burnley owner and Dyche, but then don't end up hiring the Englishman, it could leave the former Watford manager in the middle of nowhere.s
He believes that the problem with Dyche is that he can't be a nailed on option for the Spurs job, but a proven winner can be a nailed on option for the job.
"People are now starting to make things up for views. Like the fellaini incident."
Credit: @WaelTHFC
These Spurs fans seem to be fuming at the idea of Dyche managing at Spurs and they're making their views clear about it.
It has been stated that Spurs are set to go after an attack minded manager to replace Jose Mourinho. Dyche's tactics are said to be defensive though and because of that, he might not be a suitable option for the club at the club.
In other news: 'There have been no leaks' – Hugh Keevins surprised by 'astonishing' Celtic situation