TalkSport pundit Simon Jordan doesn't see much purpose behind the Newcastle United Supporters Trust (NUST) and their actions regarding a potential takeover at the club.
Last week the NUST announced 'The 1982 Pledge', where they plan to raise enough money in order to buy a share in the club in the event of a potential takeover, with the current target set at £3m which they claim would be enough to buy a 1% share, based on the reported £300m that the club was valued at by owner Mike Ashley last summer.
There is also the idea of them buying the club outright if the club falls through the divisions and its value drops significantly as a result.
However, speaking on TalkSport (0:54), Jordan, who of course is a former owner of a Premier League club so has extensive knowledge of running a club and the finances involved, thinks that the scheme would be a pretty worthless endeavour:
"What's that going to achieve? It's silly background noise. I mean, ultimately, what you're going to do, you're gonna pay £3m to get 1% and you're going to have what? You're going to ask to sit on a board, which you're not going to be given. You're going to have no influence, because 1% gets you no influence whatsoever. So it's an exercise in silly semantics.
"Do you think that's going to make a difference to Mike Ashley? You think he hasn't heard it already? You think there's something that he hasn't heard already from them dissenting Newcastle fans and about what they think of him."
Do you think the takeover will happen?
No, not this time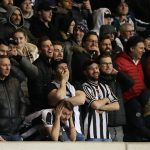 Yes, eventually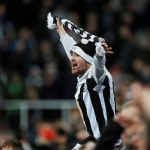 TIF Thoughts on Simon Jordan's comments about the Newcastle United Supporters Trust
Jordan's comment don't exactly paint the NUST in much of a positive light, and it should be noted that at time of writing, the pledge has raised roughly £50,000, so there is still a long way to go before they even get close to an amount that they think can cause some change at the club.
But as Jordan points out, the influence they are going to have is going to be minimal if they only have the 1% share, so really their only hope of any change appears to be if they buy the club outright, and with Newcastle on course to stay in the division, that could be some time away yet.
So the cause might seem a good one, but in reality not much is really going to change.
In other news: 'Get him in', 'Instead of Shelvey' – Many Newcastle fans beg to see 'special' talent