Former Newcastle United midfielder Rob Lee expects Mike Ashley to sell the club under the radar in the not too distant future. 
Having previously attempted to sell the club without success, wantaway owner Ashley still reportedly harbours ambitions of striking a deal that will see the business tycoon leave St. James' Park.
On the field, Newcastle are fighting relegation with Steve Bruce as manager and any potential new ownership could be weeks away from acquiring a club in the Championship.
However, Lee has told Football FanCast he expects a deal to take place out of the public eye and without fanfare – in contrast to how previously failed attempts have played out:
"I think Newcastle will be sold on the quiet, and I hope it is. I hope we have somebody who comes in, right, then all of a sudden they're on the verge of buying it rather than all this furore that goes on in the papers and Twitter and, you know, they're going to buy this, they're going to spend this money."
Lee, who played 267 times for the Magpies in the Premier League, went on to draw optimistic comparisons to the takeovers at fellow top-flight clubs:
"When the guys went in at Leicester, Man City, there wasn't a big furore about them going in at the time. They just said they bought the club."
Will Newcastle be sold this summer?
Yes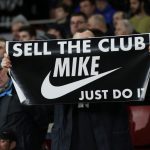 No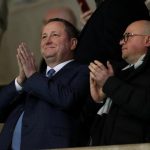 Given all that was in the public domain before, during and following the collapse of negotiations, it may be considered a surprise to expect a deal to be pushed through without the same kind of noises that we have seen to this point.
Newcastle have long since been something of a sleeping giant, a football club with almost everything in place to compete in the upper echelons of competitions, but without the backing in order to do so.
Whilst change of ownership is often thwarted with danger, there's no doubt Ashley's tenure with the Toon has perhaps run its course.