Liam Kennedy has been speaking on the latest edition of NUFC Matters, discussing what stage the takeover process is at.
The proposed takeover was initially withdrawn in July, but then the Toon and Mike Ashley launched a legal challenge against the Premier League, and this was made public in November.
Before this legal challenge was made public and after the takeover had been withdrawn, there was some intense public pressure from Toon fans to get answers from the Premier League over the failed takeover, and one fan wanted to know why there has been no real public pressure since then.
Kennedy said: "The takeover is at a very delicate legal point at the moment. I think all the pressure that could have been and has been applied, has been.
"It first came from fans, it came from other directions as well, and it's even come from the legal teams themselves; we've seen that play out with certain parts of this arbitration process [being made public].
"I think that was due to certain pressures being applied. I think it'll happen when it happens; if it happens, that's always been my stance on it.
"I think it's impossible to know about timeframes. I don't think anybody wants to see this go through all the way to the summer, but it looks like it's going to be that way."
Do you think this case will end in the summer?
No, hopefully not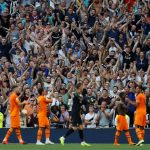 Yes, probably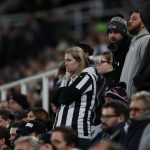 TIF Thoughts on the takeover…
There is very little known about exactly what is happening with this takeover process right now but what we do know is that the consortium will bid again if the club win the legal battle, and if the Toon are relegated, the deal is not necessarily dead.
So, there is a possible scenario where this case finishes in the summer after the Toon have been relegated, which is possible given their position, and the takeover still goes through.
However, we think it would be better if the Toon avoided relegation no matter what happens, and we will have to wait and see what comes out of this arbitration process.
In other news: 'Could see it going very quickly' – Liam Kennedy drops Newcastle takeover claim as link emerges