Liam Kennedy has been speaking on a recent edition of NUFC Matters about all things relating to Newcastle United.
One of the topics that he spent some time on was the dressing room and the lack of fighting spirit.
The Shields Gazette reporter believes that the Toon simply write off games before they even begin, and with just nine games left to save themselves from relegation, that can't happen.
He said: "It's like a defeatist mentality, before we walk into a game we've already lost 2-0 and if it's anything better than that, then we've done really well.
"I don't think Fulham are walking into games thinking exactly the same. I don't think Burnley have been doing that, I don't think Brighton have been doing that.
"I think Newcastle United has got a real problem. It's got a real problem with that, in my opinion.
"I think it's just a strain that runs throughout everybody. I feel it sometimes, you do write these games off, but I just don't believe people elsewhere around the country at other clubs are doing exactly the same as Newcastle United do.
"I just don't believe that they're [saying] 'right, so there's nine games left, well, we'll not get points in five of those because we're playing X, Y and Z.'
"I just don't believe that's the case. You've got to go and play the games; you've got to go and get the results."
Do you think Newcastle have a weak mentality?
Yes, no one is up for the fight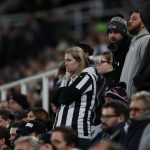 No, there is just no direction from the dugout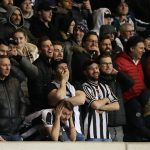 TIF Thoughts on Newcastle's mentality…
The Brighton & Hove Albion match before the international break was the perfect example of the Toon's weak mentality.
They conceded a late goal in the first half, came out for the second half and ended up losing 3-0 in what was described as a "must-win game".
Ciaran Clark even claimed that the players "weren't up for it", so we can see why Kennedy thinks there is a real problem.
The Toon face the likes of Liverpool, Arsenal and Leicester City in their final nine games, and they should look at each match as an opportunity to win and save themselves from relegation.
Fulham went to Anfield and won, so did Burnley, and so did Brighton, but will Newcastle even believe they can? It remains to be seen.
In other news: 'That's my understanding' – Kennedy reveals behind-scenes info on 'strange' 2019 NUFC transfer
Related posts