Liam Kennedy has been speaking on the latest edition of NUFC Matters about all things relating to Newcastle United.
One of the topics that he spent some time on was the Toon's acquisition of Joelinton from Hoffenheim in 2019.
It has been widely reported that Newcastle paid £40m for Joelinton as an up-front fee, and Mike Ashley even claimed that he agreed to pay half of the fee with his own money to convince Rafael Benitez to take the Brazilian.
However, Kennedy doesn't think that Ashley did that and also doesn't believe that Joelinton cost the Toon £40m up front as that fee represents the whole deal, including wages and agent fees.
He said: "You do hear little bits and snippets out there about the deal because it is such a strange, unique deal in the Mike Ashley landscape at Newcastle United.
"I can't really shed a lot of light. We will go back to the interview that he did, and he talked about Rafa Benitez and said he would pay £20m out of his own pocket to fund the deal if Rafa Benitez had stayed.
"I don't believe that did happen; that's my understanding. I don't believe he funded any of it himself to keep the budget high.
"I've seen reports from The Chronicle from really respectable people who've said that it was an up-front deal, that it was cash up front, and I think that's probably come from the club. Do I believe that to be the case? Probably not.
"I can't say for certain, but I would almost certainly say the £40m is one of these where Newcastle United lump in agent fees, they will lump in wages, they will lump in a number of other things that other clubs don't put on top of a deal up front anyway. So, I'll be very surprised if it was the £40m that everybody thinks."
Is Joelinton Newcastle's worst ever signing?
No, he just needs a good manager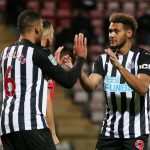 Yes, he is awful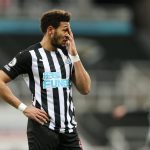 TIF Thoughts on Joelinton…
If what Kennedy is saying is true, then Ashley didn't put any of his own money in, and the actual up-front price for the Brazilian might be a lot lower.
However, even if the 24-year-old didn't cost Newcastle £40m up front; he has still failed to deliver anywhere near enough goal contributions, especially in the Premier League.
In 61 league games, Joelinton has scored three goals and provided four assists, which is not a good enough return for the money that the Toon have invested in him.
He still has until the summer of 2025 left on his current contract, and he is currently valued at £15.3m by Transfermarkt, which means his value is less than half that fee some 20 months on.
So whichever you look at it, this has been a disastrous deal for Newcastle.
In other news: 'Just when you thought he couldn't get any worse' – Many Newcastle fans fume at 'shocking' news