Liam Kennedy has been speaking on the latest edition of #NUFC Matters about all things relating to Newcastle United.
One of the topics that Kennedy spent some time on was the proposed takeover of the club by PCP Capital Partners, PIF, and the Reuben brothers that was initially withdrawn in July 2020.
However, since then, there has been a legal challenge made by the club against the Premier League that became public in November 2020.
Last month, the Toon revealed that they had two requests regarding the arbitration rejected before the case had even begun.
Newcastle asked for one of the panel members to be removed and wanted the whole arbitration case to be made public, but both requests were rejected.
Since then, there has been nothing, but the Shields Gazette reporter hinted at some progress.
He said: (25:42) "It's really frustrating for everybody out there, but confidentiality really does mean confidentiality this time.
"We've seen leaks left, right, and centre from every single side over the course of this past 12/13 months, however long it's been since all the news broke; it's really tight-lipped at the moment.
(26:17) "It will happen when it happens.
"If we don't find out about it, and leaks don't happen, that's actually a good thing. That's actually a really positive thing that these leaks aren't coming out at crucial times.
"I've heard rumours, some from good sources, some from not so good sources that things are moving on."
Do you think Newcastle will win their arbitration case?
Yes, we will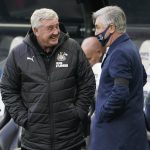 No, we won't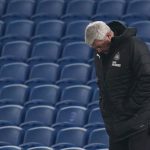 TIF Thoughts on the arbitration process…
Mike Ashley appointed both Nick De Marco and Shaheed Fatima in September 2020, and then in November, the case was made public, so it looks as if the Toon's legal team have been working on this for a while.
The result of the process is important because if the club win, then the consortium will bid again, and the takeover should eventually go through.
We think it's good that things are happening, and we also agree with Kennedy that it is good there are no leaks about the process.
So we will be intrigued to see the end result whenever the process finally finishes, but for now, we just have to wait.
In other news: 'Could see it going very quickly' – Liam Kennedy drops Newcastle takeover claim as link emerges