Liam Kennedy has been speaking on the latest edition of NUFC Matters discussing all things relating to Newcastle United.
One of the topics that the Shields Gazette reporter spent some time on was the proposed takeover of the Toon by PCP Capital Partners, PIF and the Reuben brothers, and went on to mention James Pallotta.
Pallotta, the former Roma owner, has been speaking to The Athletic about his future ambitions, and he name-checked Newcastle United when he was discussing his dream of owning a Premier League club.
This has led to speculation that Pallotta is interested in buying the Toon, but Kennedy insists that the PIF-backed bid is the only credible option at the moment.
He said: "I know there has been a lot of talk about the Pallotta stuff.
"It's not the first time he's mentioned Newcastle United. He is somebody who wants to come back into football.
"That original article comes from The Athletic where he's talking about his ten years at Roma, the developments there, and he does name-check Newcastle United in that; I don't see a negative in it, there shouldn't be a fuss about very rich men wanting to come and buy our football club.
"He couldn't buy it by himself; he would need investment.
"I think we always roll back to the very simple idea that Newcastle United, if it is sold, in the short term, will only be to one buyer, and that's the PCP-put-together consortium.
"They are the people that will buy this football club if it goes short term, unless it collapses and somebody is ready and waiting in the wings to say, 'okay, Mike, no matter what division you're in, here's the money that you want,' then I could see it going very quickly again."
Do you think Pallotta would make a move for Newcastle?
Yes, I don't see why not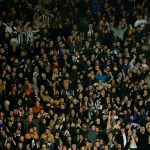 No, he was just teasing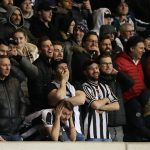 TIF Thoughts on Pallotta and the takeover…
Mike Ashley's response to this Pallotta talk seems to be that he is still 100% committed to the deal, which he agreed nearly exactly a year ago.
However, with that deal currently going through an arbitration case that hadn't even started as of last month, it is unclear how long we will have to wait before we know if this PIF-backed deal will go through.
If it doesn't, and the Premier League wins the arbitration case, it would be interesting to see if Pallotta were willing to put his money where his mouth is and make an official move for the Toon.
However, all of that is hypothetical, and the only thing that matters, in our opinion, is that Ashley is focused on this PIF-backed bid.
In other news: 'Involved in everything' – MOTD pundit lavishes praise on £15.3m-rated Newcastle star